November is National Family Caregivers Month.
During this month, we recognize and honor the millions of family members and friends serving as Alzheimer's caregivers. Many patients that our MALTC providers care for have had a family member or friend care for them either currently or in the past. Caregiving for individuals with Alzheimer's can be challenging, but there are resources available to you or the caregiver in your life. Below are some ways that you can help a caregiver that you know and love: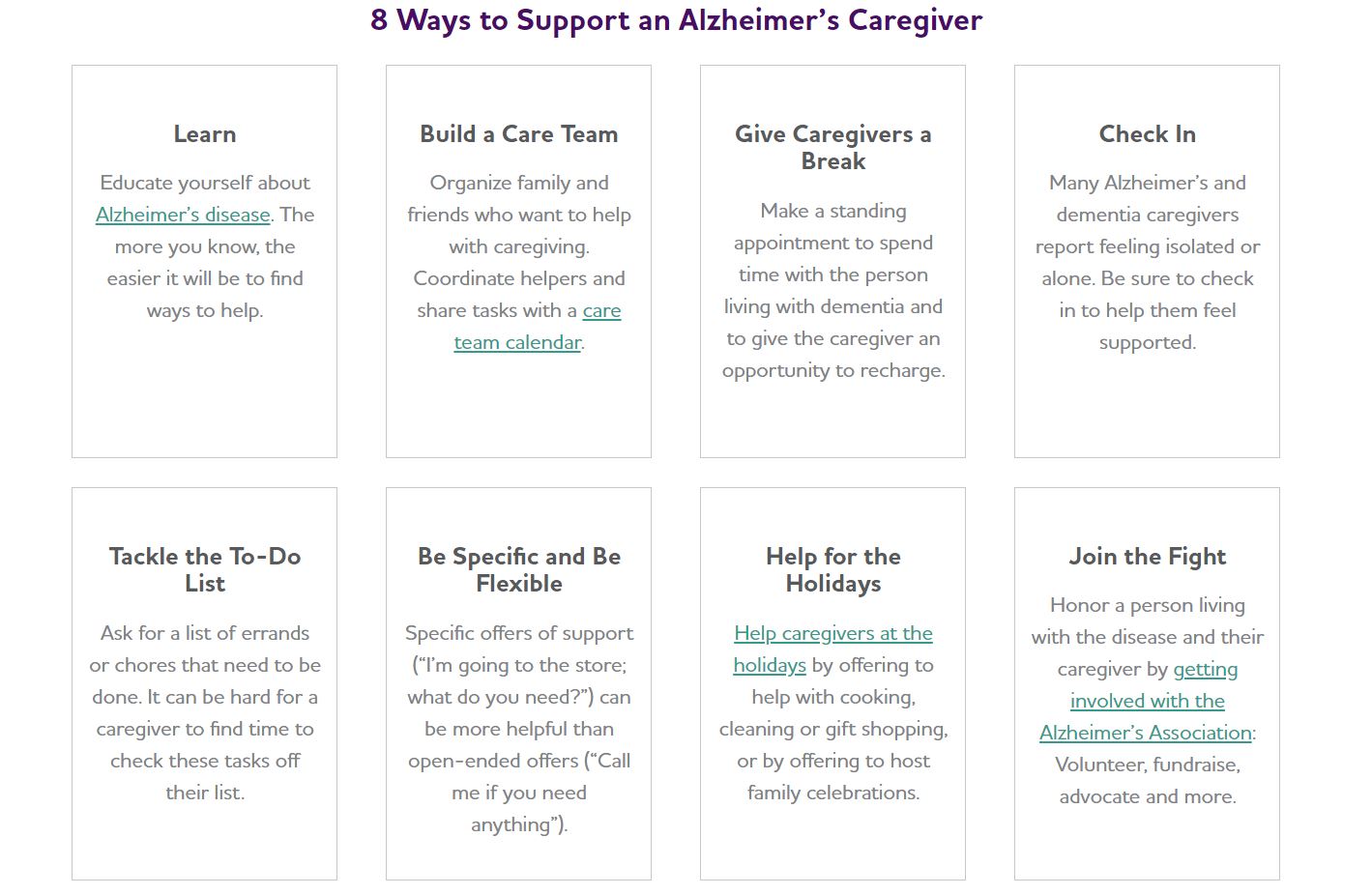 To learn more about National Family Caregivers Month and to find resources to further understand Alzheimer's' and tools to support you or a caregiver, visit this link:
https://www.alz.org/events/nadam
About Mid-Atlantic Long Term Care:
We are a provider-owned health care company meeting the complex care needs of the geriatric population throughout the areas we serve. MALTC provides our Community Partners with medical leadership, and we place a Care Team that is clinically competent to foster a mutually beneficial long term relationship in the communities we serve. Long term care is all we do! We apply the best medical knowledge with compassion and respect resulting in improved lives and health outcomes. We set a legacy of excellence for geriatric providers and have been doing so since 1998. Mid Atlantic Long Term Care is committed to providing quality care through our dedication, experience in geriatric medicine and a passion to serve our patients, their families, and our Community Partners.